America's Best Mimosa
Just Say "So-Lay"!
Made from real fruit juice
Crafting specialty mimosas for over 30 years
Just Say "So-Lay"
Sunshine in a bottle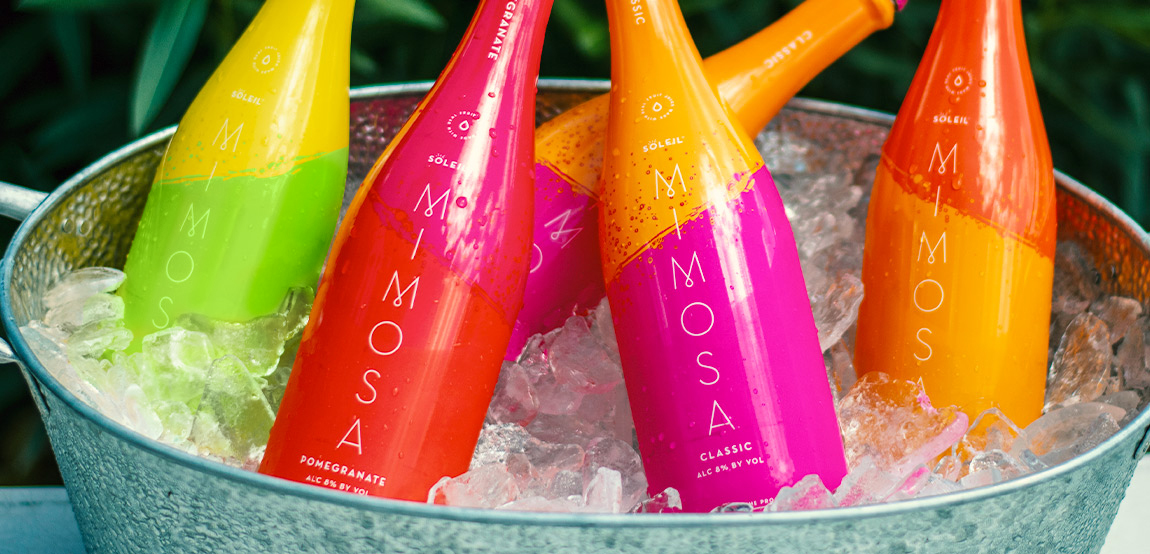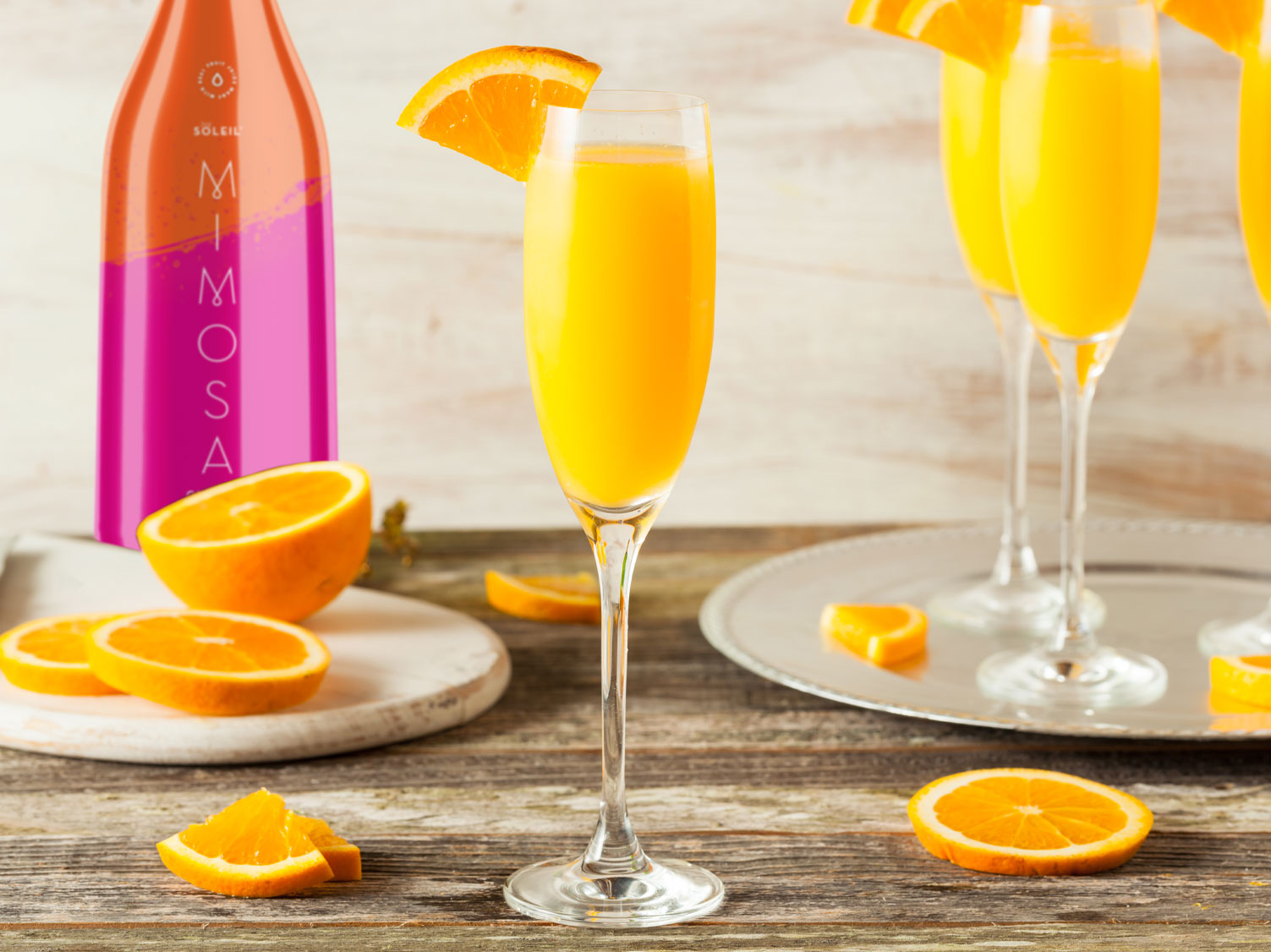 "Soleil," the French word for sun, is pure sunshine in a bottle. Soleil Mimosa is a blissful blend of luscious juices and premium white wine graced with a light effervescence. Our sixth-generation French winemakers have been producing this unique product for over 30 years. An exclusive beverage for any occasion.
Soleil Mimosa
4 Flavors to choose from
America's Best Mimosa
#1 Mimosa Winery in the Nation
More Than Wine
Made from real juice
Our blissful blends are the result of over 30 years of recipe perfecting and sourcing of the most flavorful fruit juices available. That's why we've become the #1 mimosa winery in the nation, offering the best quality pre-made mimosa, made with the finest wine and freshest juice under the sun.
Soleil Mimosa compares favorably to other mimosas prepared at home or restaurants, because our winery tightly controls the blending process and uses only top-quality, fresh-squeezed juice for a consistently perfect mimosa, every time!