Entertaining Guide
Mimosa Brunch Bar
This simple Soleil Mimosa brunch bar takes the guesswork out of planning and hosting your own brunch, leaving you more time to sit back, relax, and enjoy the company of your guests.
It's easy to set up, fun, and interactive, allowing your guests to practice their mixology skills and create their own flavors.
Soleil Mimosas are perfectly made using the finest wine and freshest, most flavorful juice under the sun. Soleil Mimosas are ready-to-pour and available in Pineapple, Classic, Mango, and Pomegranate flavors.​
Mimosa Brunch Bar
What You'll Need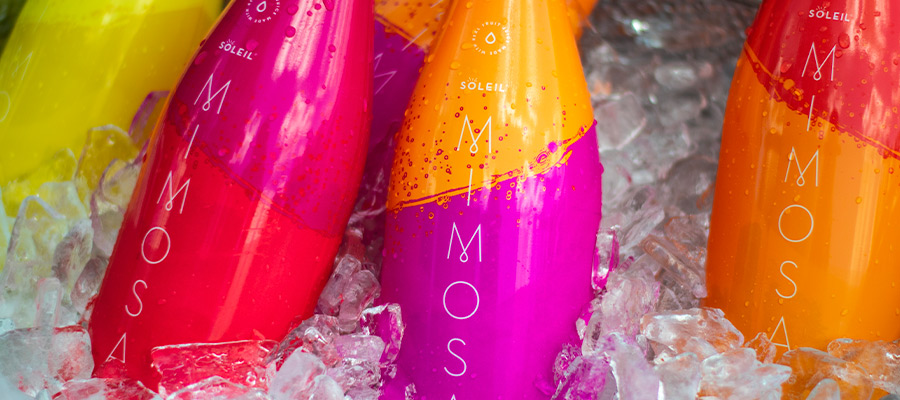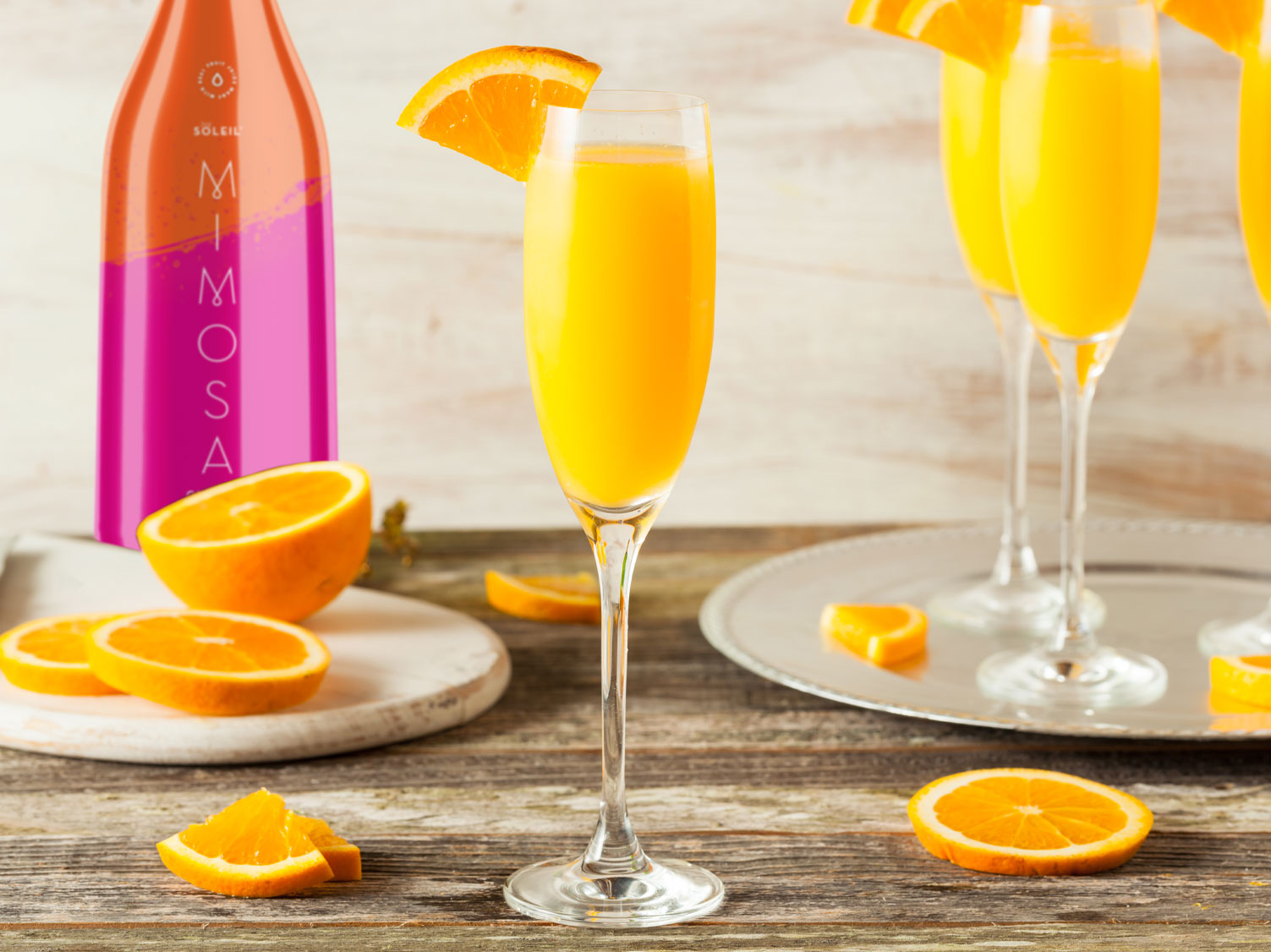 Soleil Mimosa Varieties
4 Carafes
Sparkling Wine Flutes
Serving Bowls
Ice Bucket & Ice
Decorations
Variety of Fruit
Label Cards
Chill your Soleil Mimosa before your party. Gently and slowly rotate the bottle back and forth to blend the mimosas before opening. Place bottles into an ice bucket filled with ice. You can also pour into serving carafes for an extra wow factor.
Your Mimosa Bar
Set up in a large, open area for your Mimosa Brunch Bar, such as a table or open counter. If you're hosting outside, set up in a shady spot that avoids direct sun. The easier it is for your guests to mix and mingle while creating their mimosas the better! Create pizzazz by adding a backdrop to your bar and decorating the table, such as crepe paper streamers, flowers and a flag banner.
Place the cleaned and prepped fruit into serving bowls.  We recommend a variety of fruit that will complement the flavors of the Soleil Mimosa flavors you are pouring:
Soleil Mimosa Classic: Oranges, strawberries, peaches, cranberries
Soleil Mimosa Pineapple: pineapple, mango, guava, orange, strawberries, blueberries
Soleil Mimosa Mango: citrus, kiwifruit, papaya, pineapple, raspberries, strawberries, blackberries
Soleil Mimosa Pomegranate: pears, blueberries, raspberries, citrus, mango, pineapple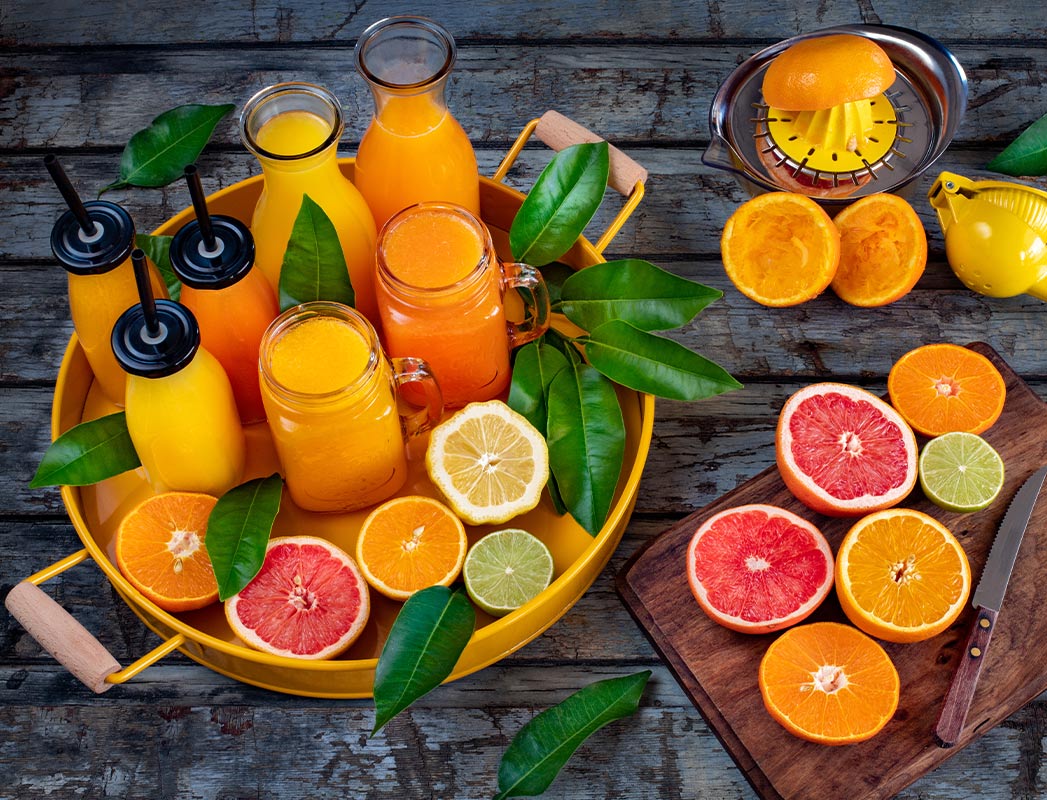 Simply Delicious
Cocktails & Recipes