One Passion
Six Generations, 3 Continents
Soleil Mimosa's handcrafted origins.
1967
Domaine de Perignon – France
Hervé and Danielle Lescombes built their first winery in Chablis in the Burgundy region of France.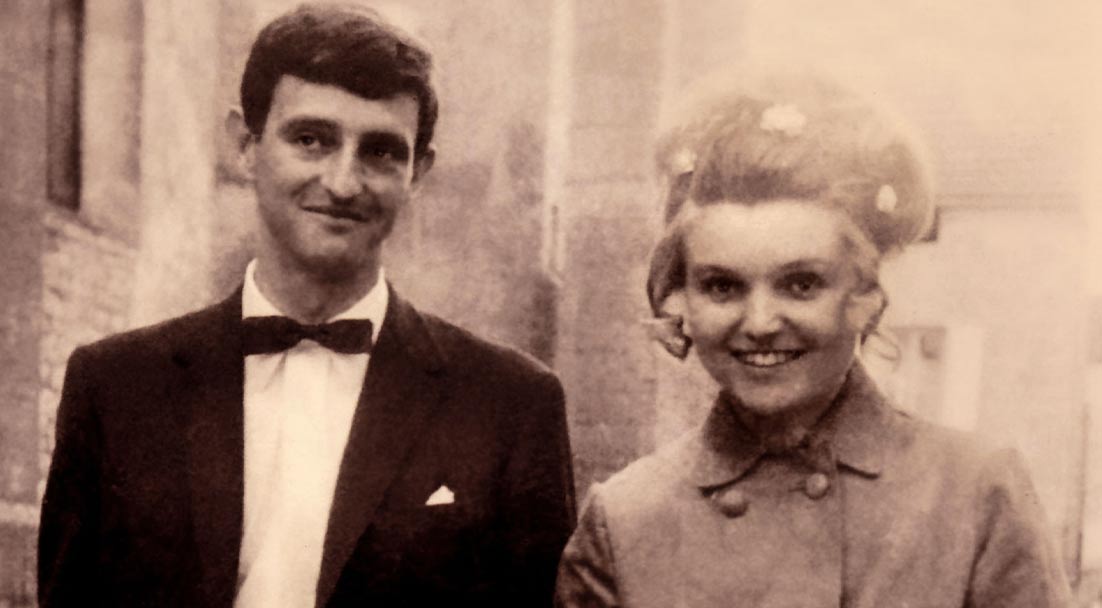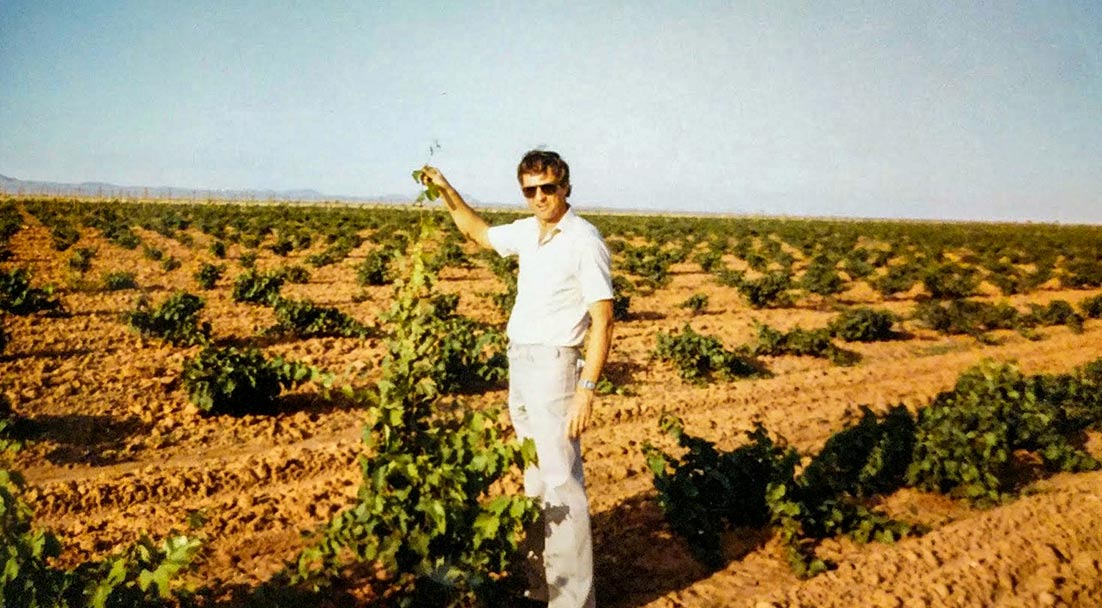 1981
New Mexico
Hervé and Danielle Lescombes move their family to New Mexico to plant the family's first roots in America.
1984
First Vintage
Hervé bottles his first vintage of wine grown in New Mexico.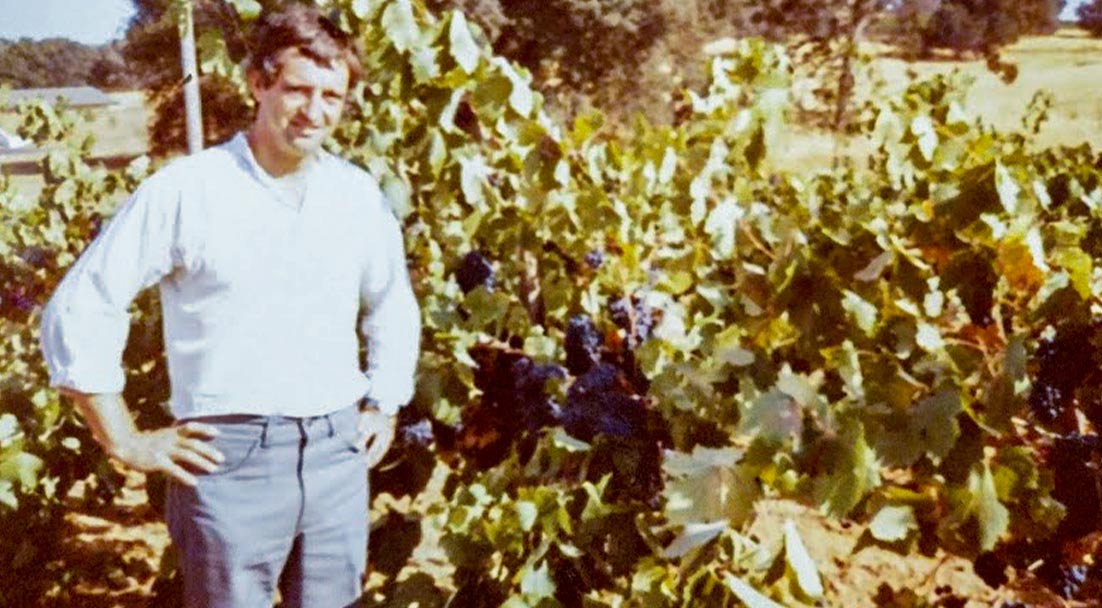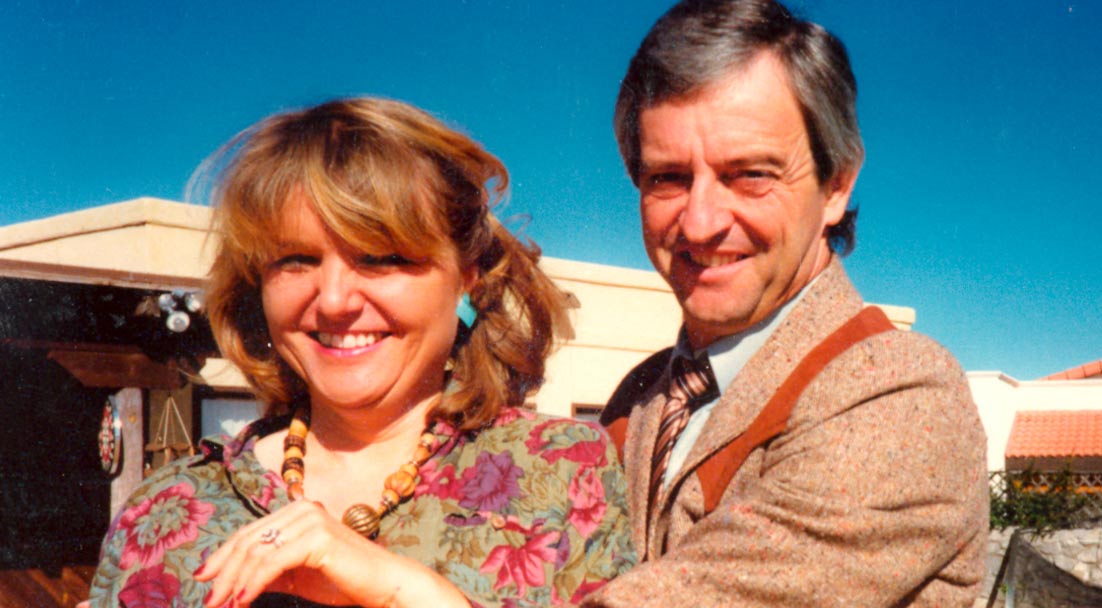 1987
Tasting Room
Hervé opens his first New Mexico wine tasting room in America. Danielle pours a variety of locally grown wines to guests as well as a few freshly made mimosas.
1991
Winery Facility
The Lescombes family, now with Hervé's sons Emmanuel & Florent, move into a new 500,000 gallon capacity winery in Deming, New Mexico.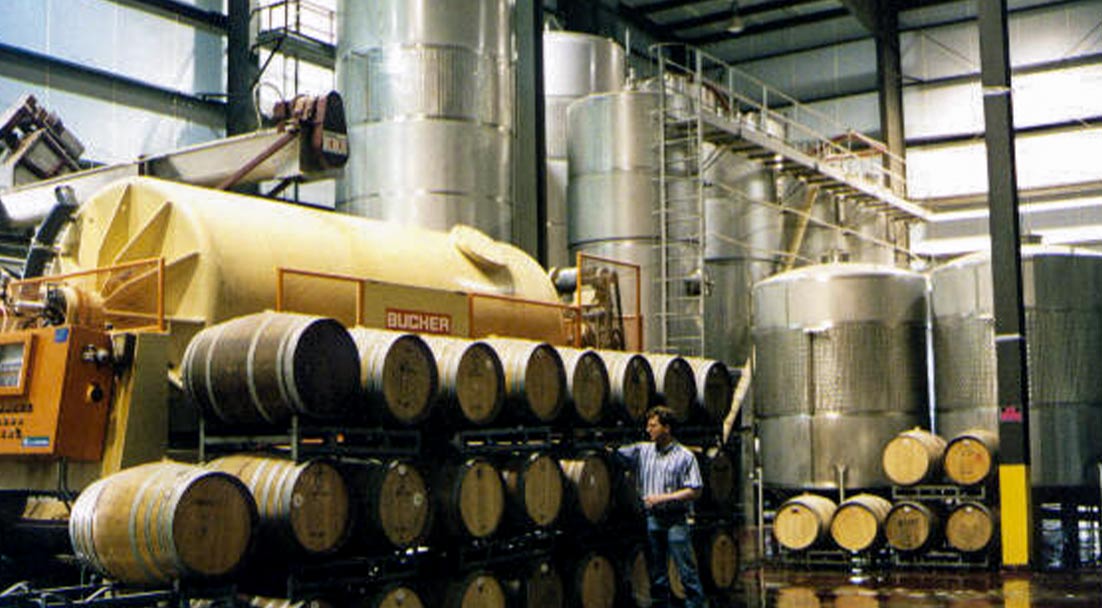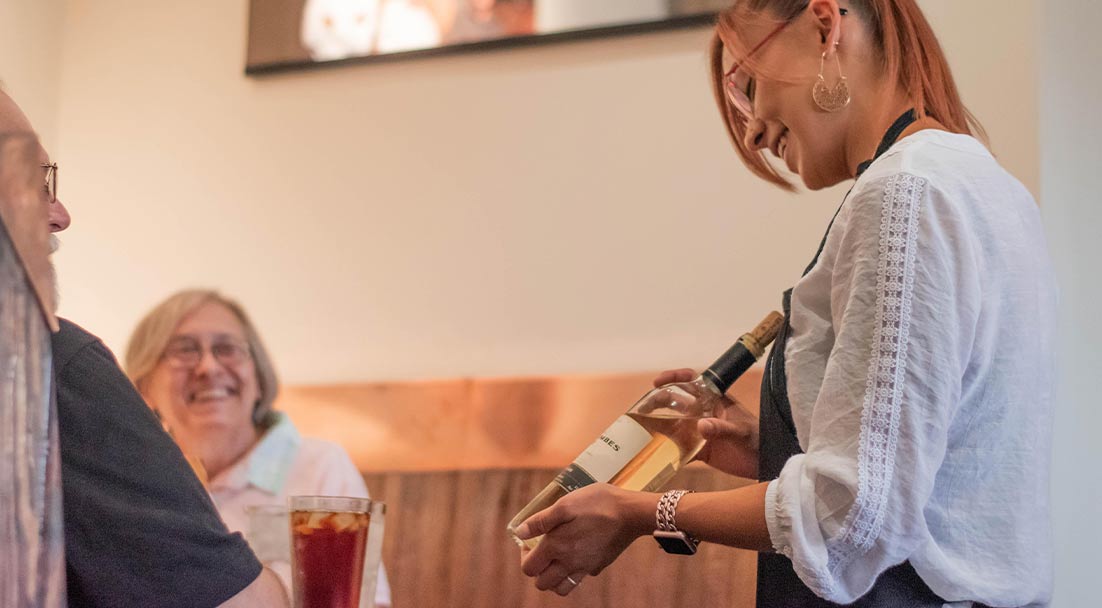 1996
Bottle it up!
The Lescombes family, spurred by guests who loved their hand-crafted mimosas, decide to bottle their own recipe of premixed mimosas.
2007
Can it get any fresher?
Our winemaking family went on a nationwide search for the best source for fresh, flavorful orange juice. Until now, we purchased name brand juices from a local grocery store, but it wasn't enough, and we wanted to improve. We visited orange groves and juice facilities and located the most flavorful and aromatic orange juice for the perfect mimosa.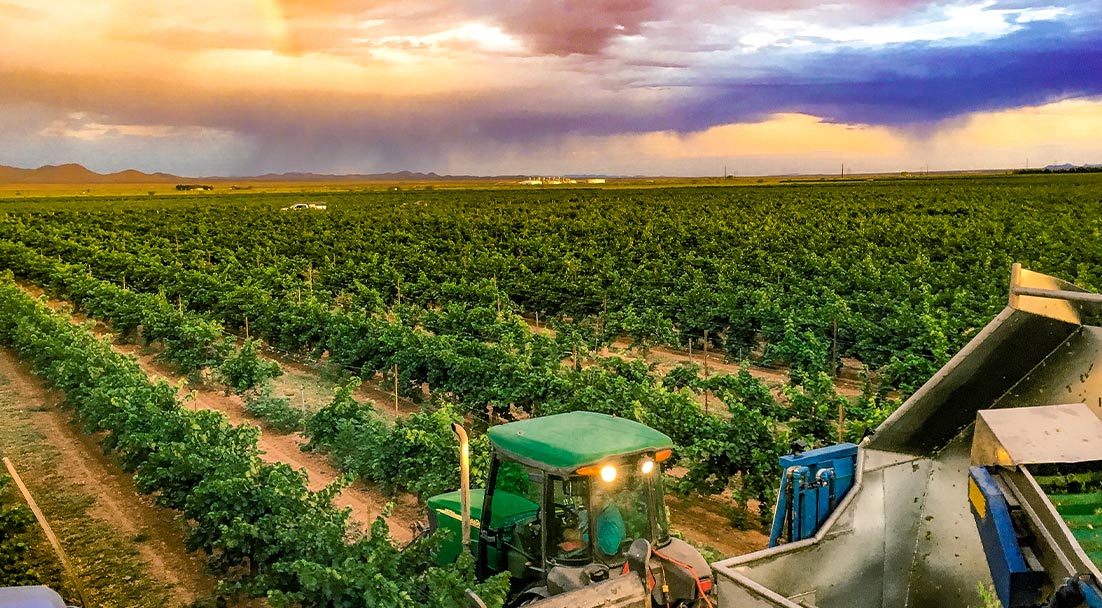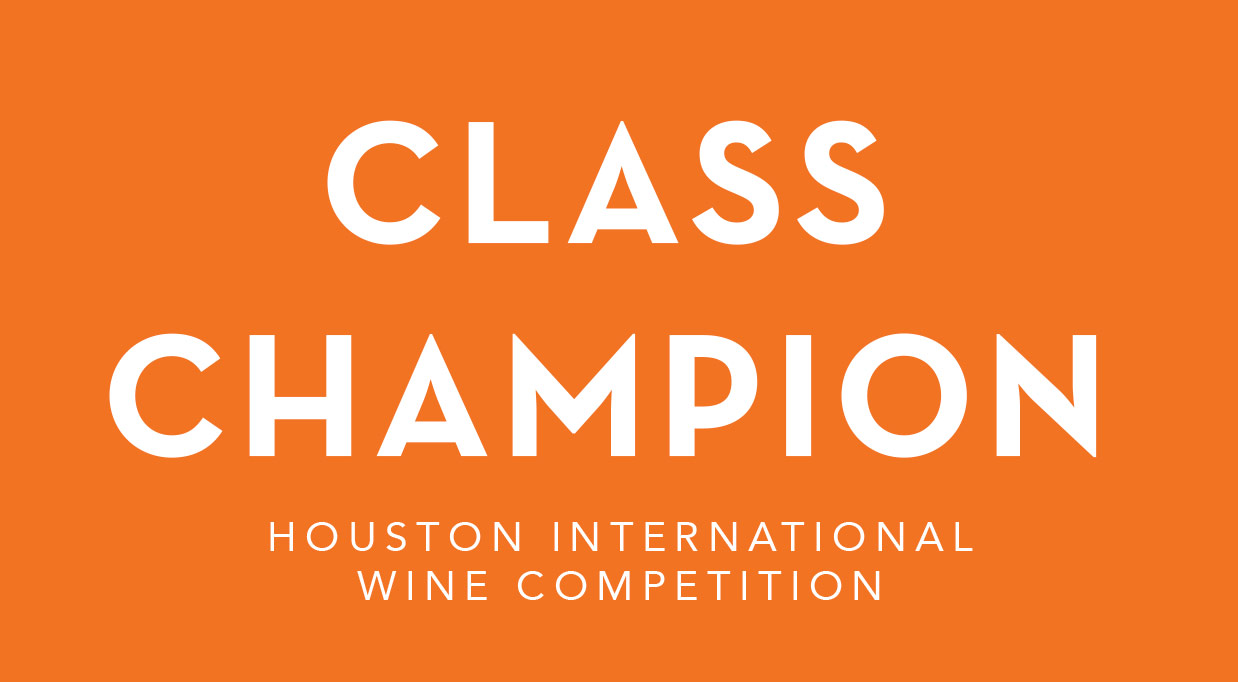 2009
We are the champions!
The family enters the Houston International Wine Competition and receives their biggest award to date, Class Champion at an International Competition.
2010
Mimosa mode: Colorful
We trade in our label for an update to a colorful, full-coverage shrink sleeve to reflect our fresh, colorful, and fun mimosa.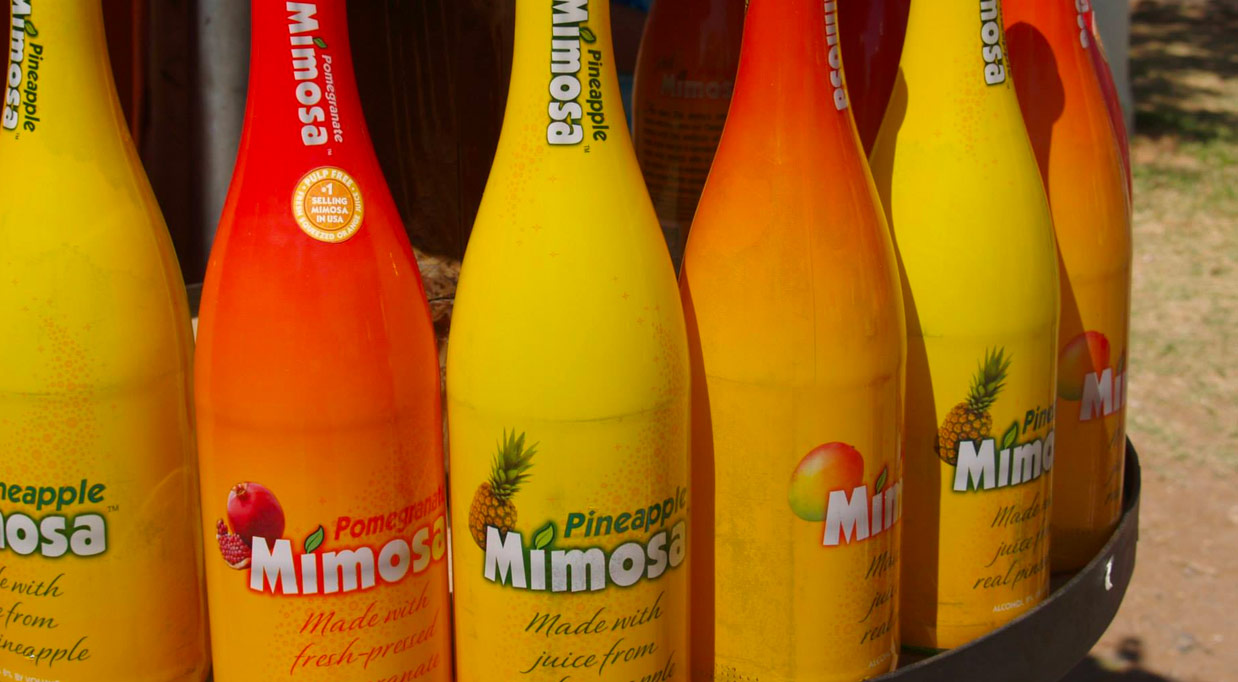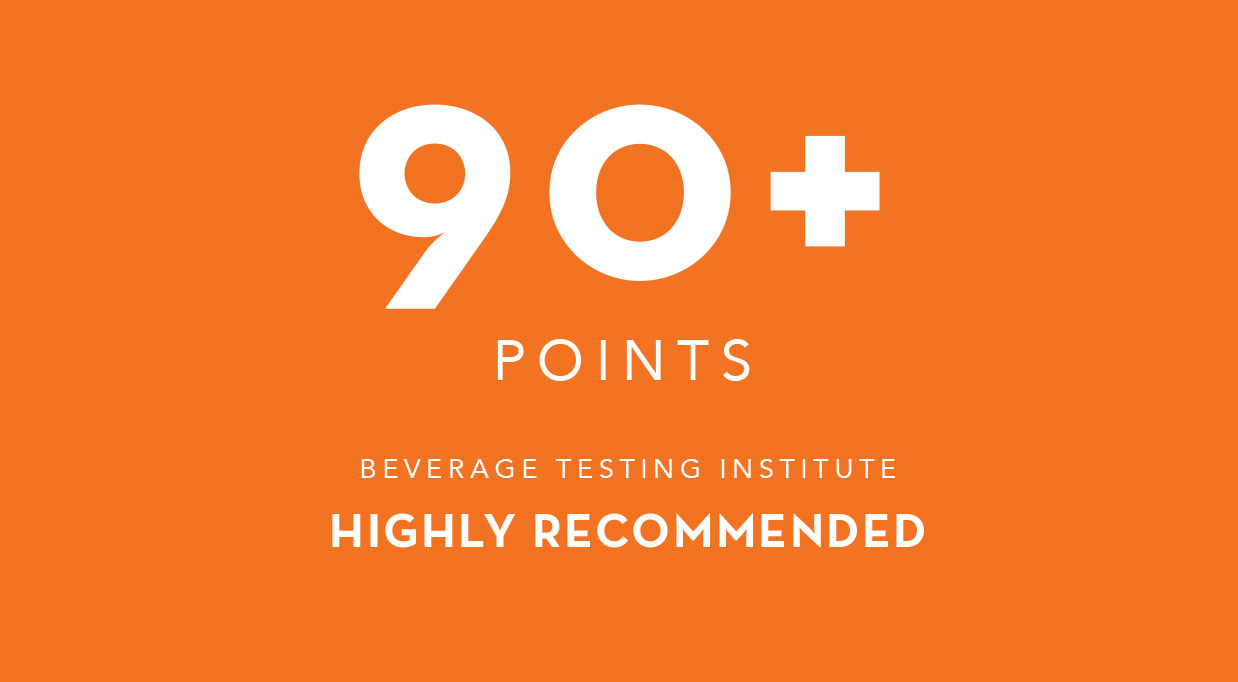 2010
Highly Recommended
We receive our first 90+ point rating from Tastings.com (Beverage Testing Institute), with the esteemed "Highly Recommended" designation.
2012
The Rise of Soleil
The Soleil brand name is born. French for "Sun," Soleil reflects the French roots of the Lescombes Family and the importance of the sun in agriculture. The first bottles of mimosa with the brand "Soleil" roll off the bottling line. The family secures a trademark for the name "Soleil Mimosa."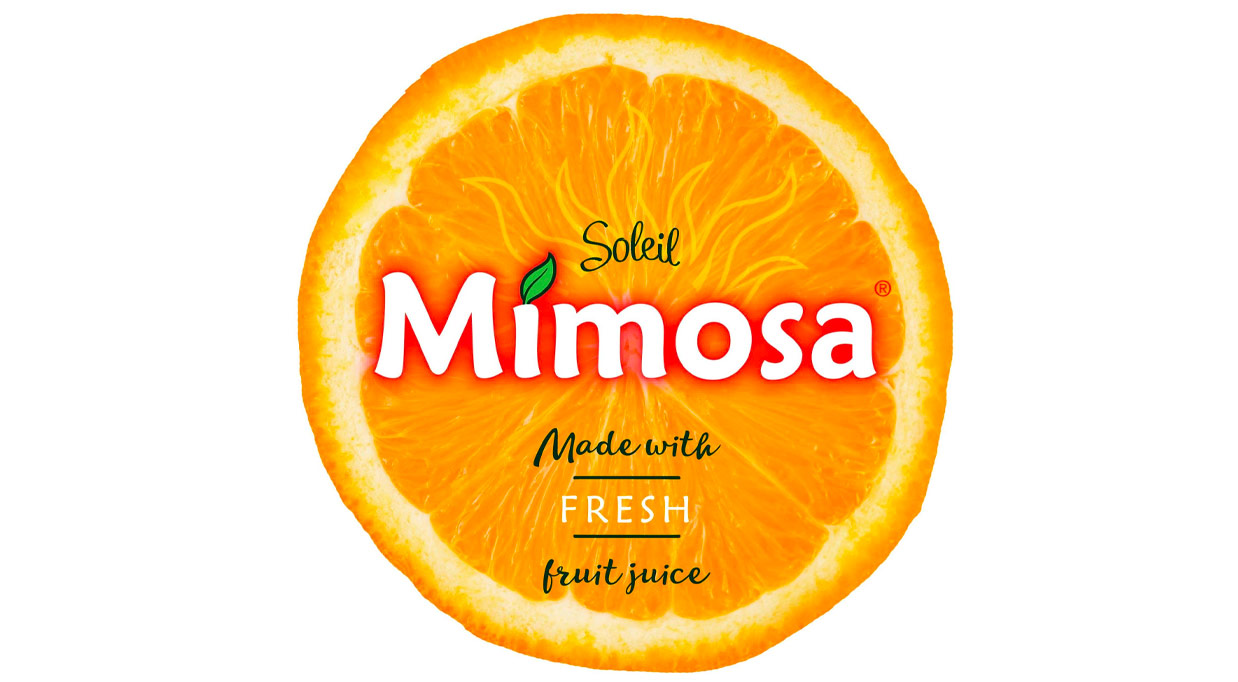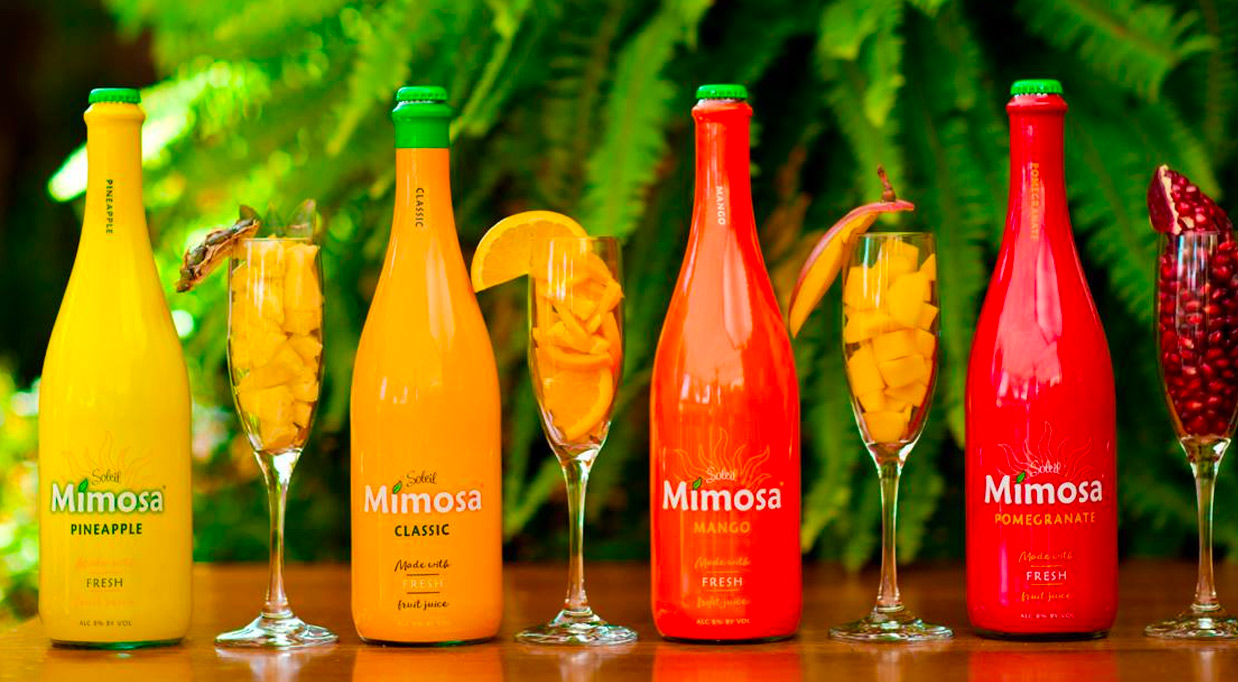 2012
Fresh Flavors
Soleil Mimosa releases three fresh mimosa flavor varieties in addition to their Classic orange flavor: Pomegranate, Mango, and Pineapple.
2013
90+ Point Club
Soleil Mimosa breaks 90+ points again from Tastings.com with our new Pomegranate and Mango varieties which are designated as "Highly Recommended."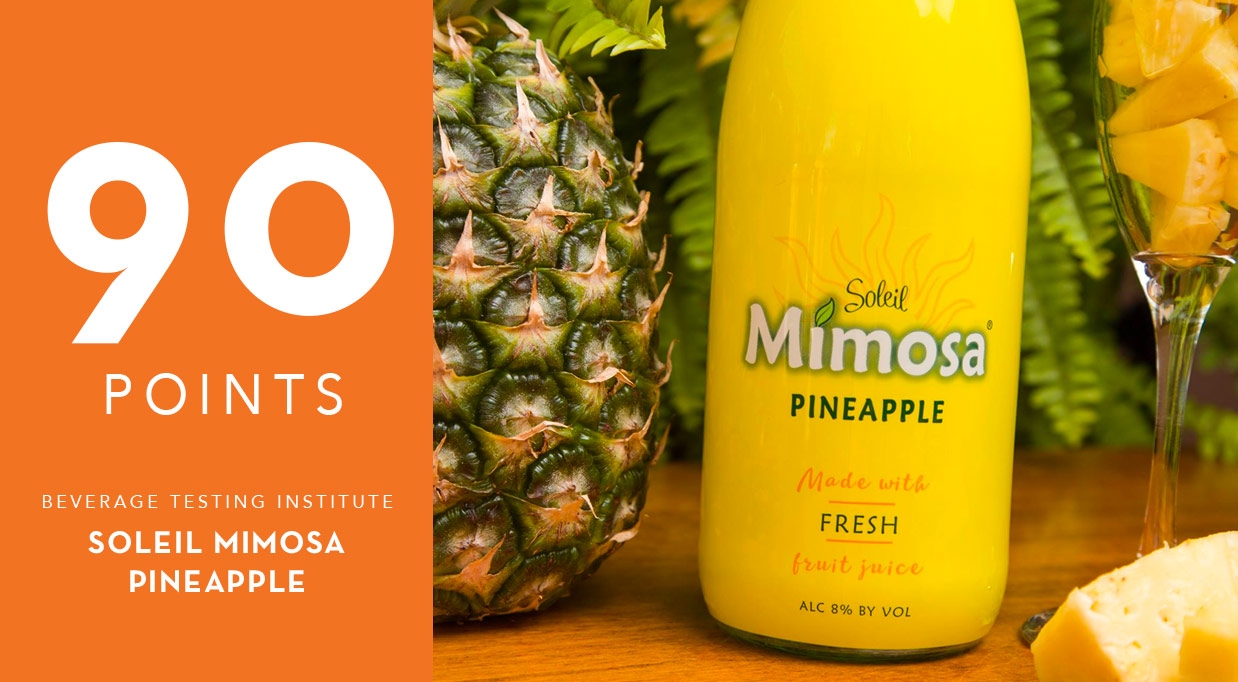 2018
Pineapple Perfection
After a long search and many formulation and tasting trials, we find the best juice source available and reformulate our Soleil Mimosa Pineapple. After reformulation, Tastings.com announces rating of 90 points, "Highly Recommended."
2021
Fresh gets Fresher
Soleil Mimosa has packaging updated with bright, colorful packaging to effectively communicate the freshness of the products with a splash of fun.