La mejor mimosa de Estados Unidos
¡Simplemente diga "So-Lay"!
Hecho de jugo de fruta real
Elaboración de mimosas especiales durante más de 30 años.
Solo di "So-Lay"
Sol en una botella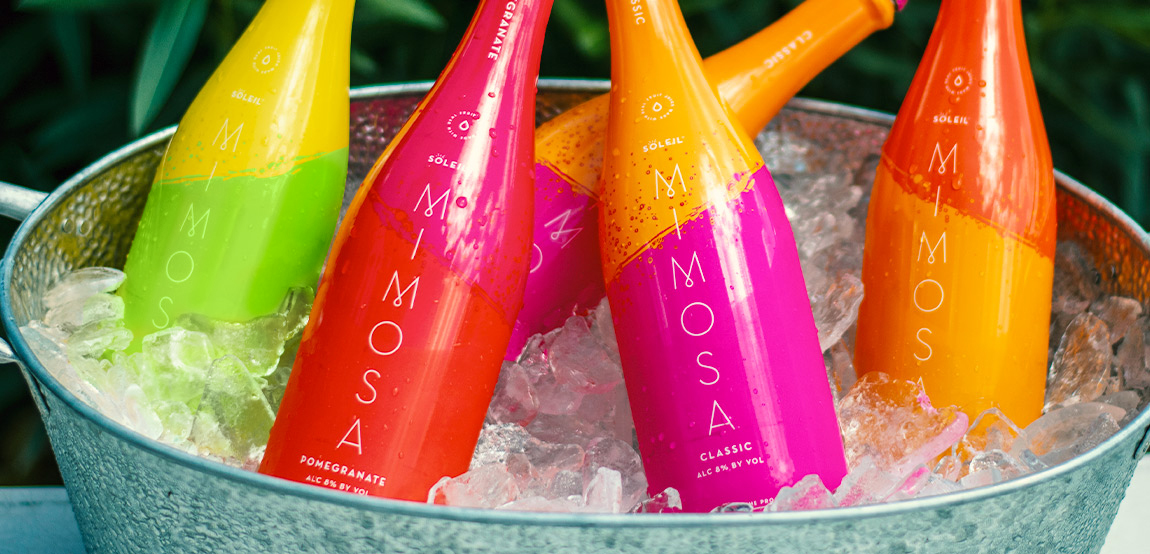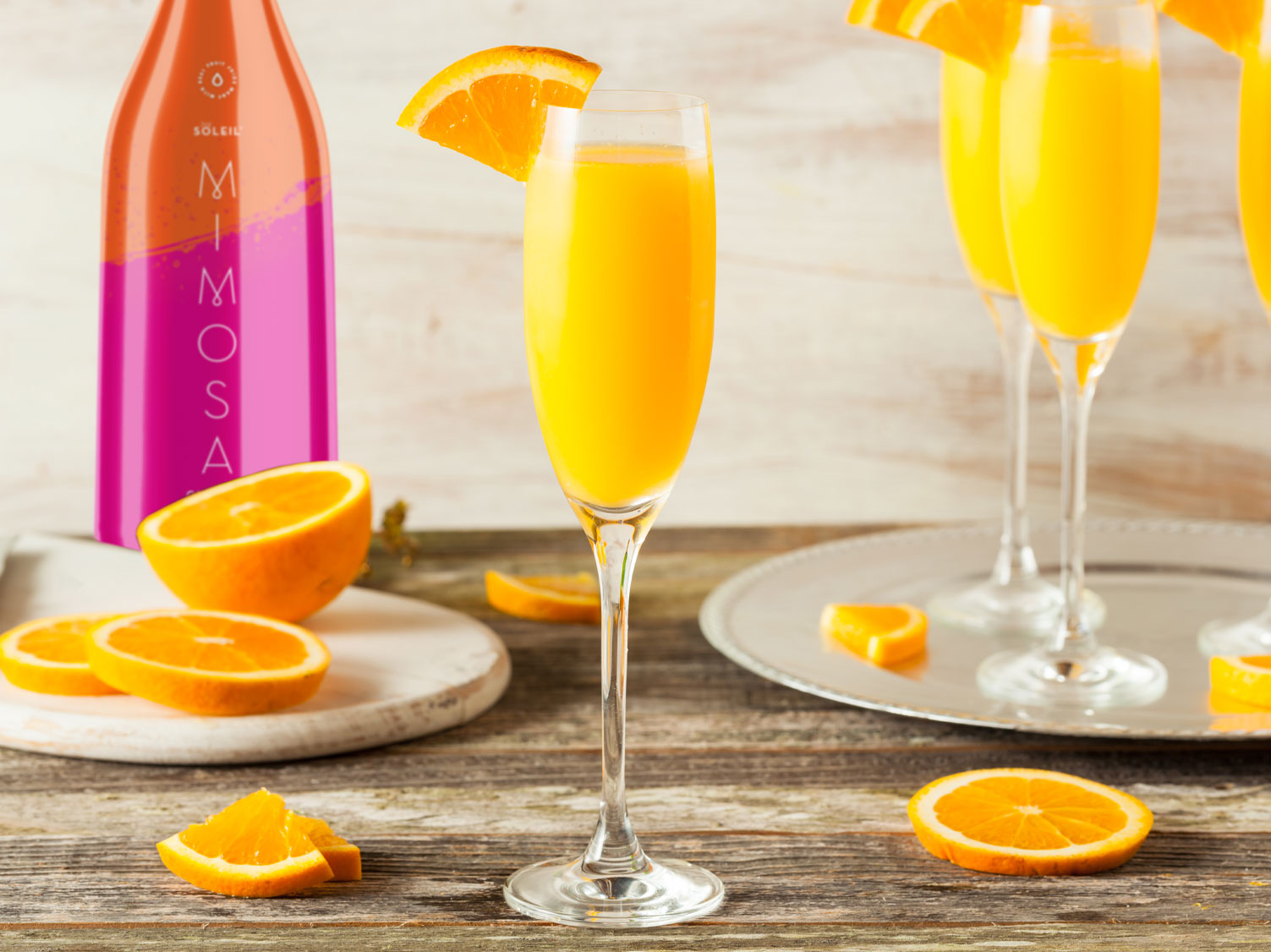 "Soleil", la palabra francesa para sol, es puro sol en una botella. Soleil Mimosa es una maravillosa mezcla de jugos deliciosos y vino blanco de primera calidad adornado con una ligera efervescencia. Nuestros enólogos franceses de sexta generación llevan más de 30 años elaborando este producto único. Una bebida exclusiva para cualquier ocasión.
Soleil Mimosa
4 sabores para elegir
La mejor mimosa de Estados Unidos
# 1 Bodega Mimosa en la Nación
Más que vino
Hecho de jugo real
Nuestras maravillosas mezclas son el resultado de más de 30 años de perfeccionamiento de recetas y obtención de los jugos de frutas más sabrosos disponibles. Es por eso que nos hemos convertido en la bodega de mimosa número uno en la nación, ofreciendo mimosa prefabricada de la mejor calidad, elaborada con el mejor vino y el jugo más fresco bajo el sol.
Soleil Mimosa compares favorably to other mimosas prepared at home or restaurants, because our winery tightly controls the blending process and uses only top-quality, fresh-squeezed juice for a consistently perfect mimosa, every time!